CHRISTMAS MARKETS IN RUHR
November 9 - December 30 2023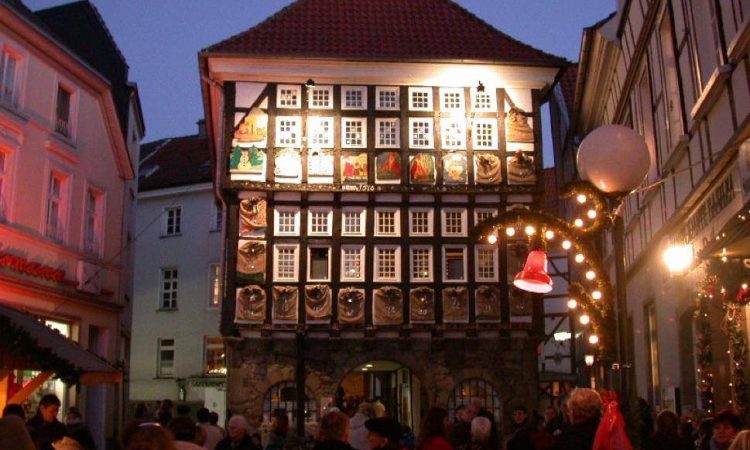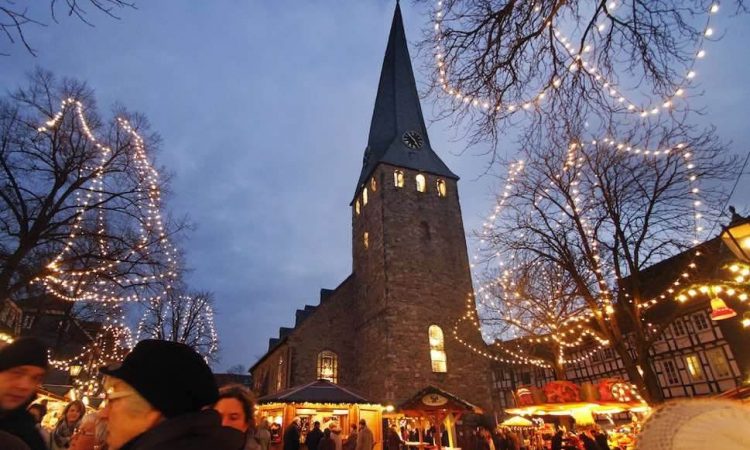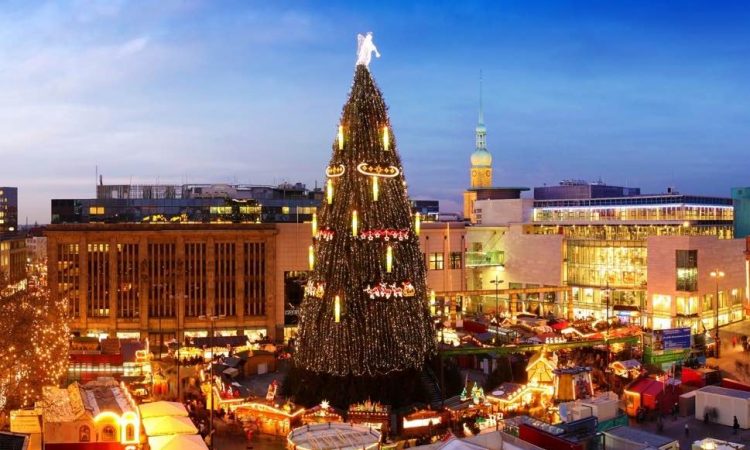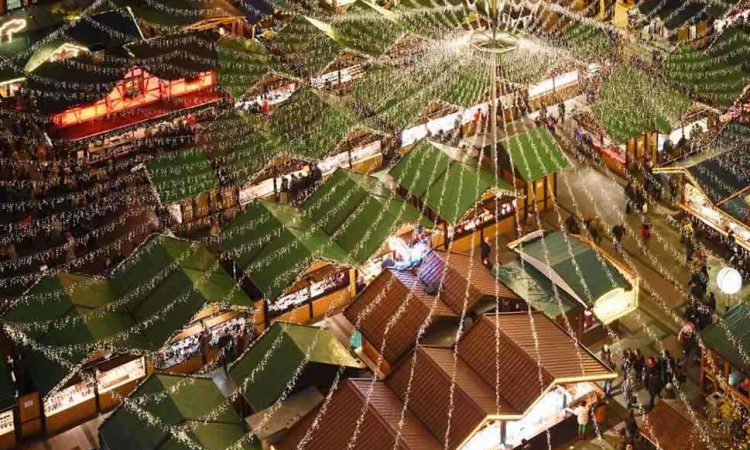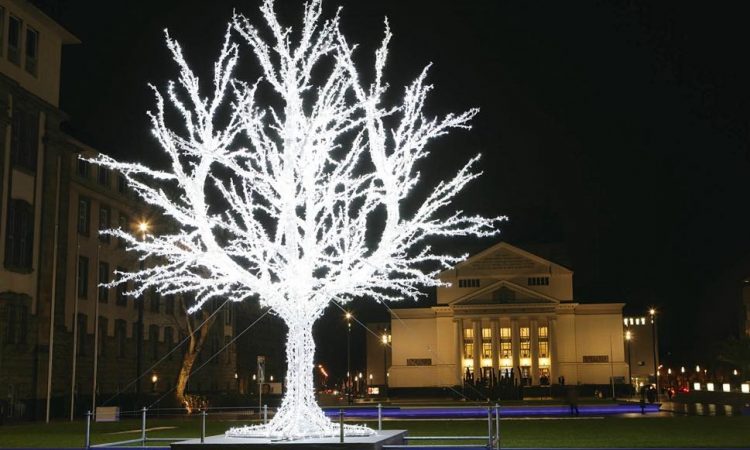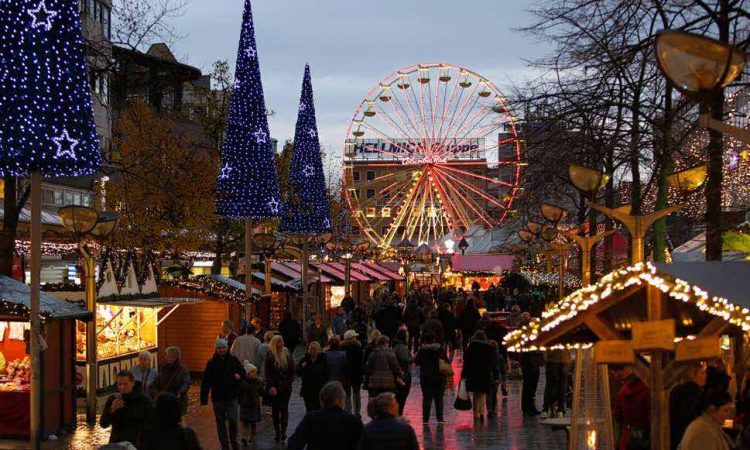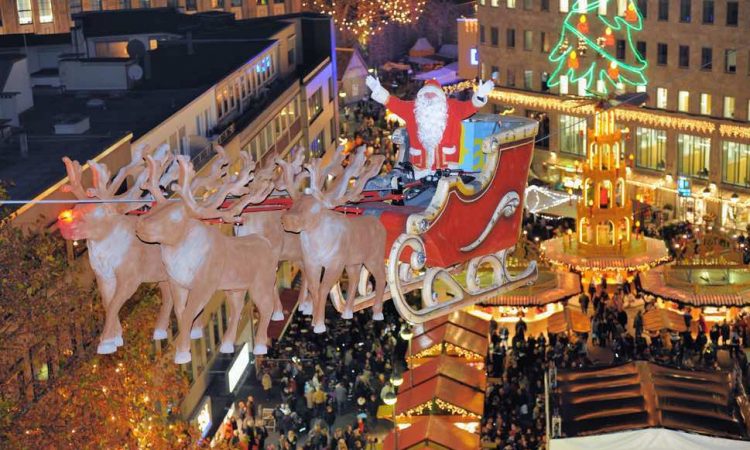 Five Christmas market tips across the Ruhr Metropolis
Yuletide has long been ablaze with traditions and spending Christmas in Germany can mean rediscovering some of their origins. Mulled wine, Glühwein, is served almost everywhere and many local Christmas culinary offerings can be tasted such as tarte flambée, Flammkuchen, from Alsace Christmas cake, Stollen, and spiced cookies, Spekulatius.
Christmas Trees in Germany
Said to be Pagan, traditional Christmas trees originated over 500 years ago in Riga and Tallinn. Appealing to Martin Luther, the custom was adopted by Christians who spread it throughout Germany. Meanwhile, Queen Victoria's husband Albert was influential to the popularity of trees in England and beyond.
Christmas Markets in Germany and the Ruhr Region
Christmas markets also became established in German speaking countries. Sometimes known as Christkindl, the tradition of such markets has been seen for over 600 years. Commencing during the Advent period, their popularity spread across the whole of Germany
Fortunately for expats and tourists, this tradition is especially widespread in the Ruhr Metropolis and there is no better place to head for variety during the Christmas period. In fact, the area has the highest number of Christmas markets in Germany. Astounding, magnificent and curious highlights include the world's tallest Christmas tree, a flying Santa and sleigh, vast light displays and short events.
Nostalgic Christmas Market in Hattingen
The Hattingen Christmas market is located in the center of the historical old town. Stands are gathered around the church square and amongst half-timbered houses. Its cosy artisan and nostalgic atmosphere makes it one of the most attractive in Germany.
Woodland Christmas Landscape in Oberhausen
Placed centrally on the Altmarkt, the Oberhausen Christmas market reveals a woodland scene of over 200 spruce trees up to 14m high all decorated with fairy lights. This romantic setting exudes a special scent of tannin and its own unique character, especially if it snows.
Seasonal Bright Lights in Essen
The Essen Christmas market spreads through the town centre from the central station. Many international aspects can be discovered alongside middle age themes. A major attraction is also the light festival, which already takes place in October with many themed illuminations.
Flying Santa Claus and Sleigh in Bochum
While stands are grouped in the city centre, the true highlight of the Bochum Christmas market is the flying Santa. Children are encouraged to call him then he courageously swoops over the heads of spectators on his sleigh drawn by his reindeers.
Tallest Christmas Tree in Dortmund
Centred around the Hansaplatz in the heart of the city the Dortmund Christmas market boosts the largest Christmas tree in the world. Created from 1700 individual spruce trees, this impressive sight is 45m tall and decorated with 48,000 lamps and a 4m high Angel.
Unique Christmas Activities in Ruhr, Germany
Delightful Christmastime events in the Ruhr region of Germany include the Christmas market in Voerde throughout the weekend of the third Advent. Another to bear in mind is the Christmas singing in the auf Schalke stadium in Gelsenkirchen. Almost 20,000 people have attended in past events a couple of days before Christmas.
Wishing you a joyous Christmastime!
By Vincent Green, Jan 2 2022
Amazing Capitals Ruhr is full of insights for international residents. It is dedicated to helping internationals make choices, settle and participate. Enjoy the region!