CHRISTMAS MARKET IN BOCHUM
November 16 - December 23 2023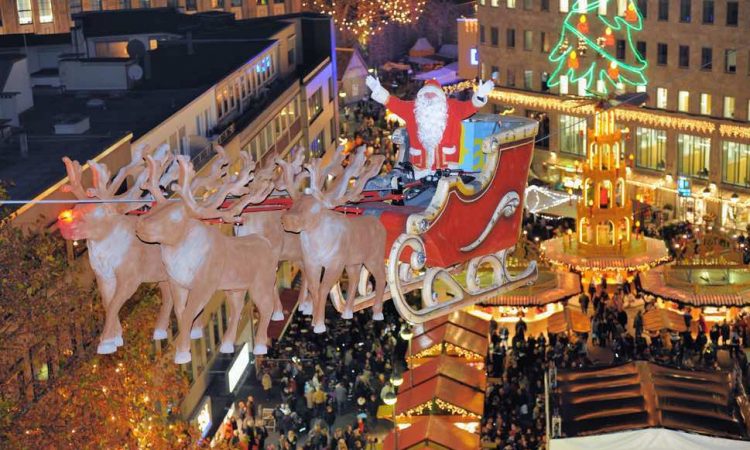 One of the best Christmas markets in the Ruhr region of Germany is in Bochum. The medieval market square around the church known as Pauluskirche with its crafts stands and various delights is just one reason that hundreds of thousands of visitors return year after year.
Almost two hundred stalls standing between sprigs of fir, Christmas pyramids and bright, shining lights, create the perfect environment for good cheer.
Daily entertainment is provided on stage and many stalls are run by artisans who hand craft some of their wares at the market themselves. Tree decorations, ceramics, glassware, candles and wooden toys are amongst the gifts available for purchase in Bochum. 
Helping to get people into the mood for Christmas is the Ruhr region's one and only, highly curious Flying Santa. Artists soar above the heads of kids and adults alike on a wonderful sleigh drawn by reindeer. Every evening between 5pm and 7pm.
By Vincent Green, Jan 2 2022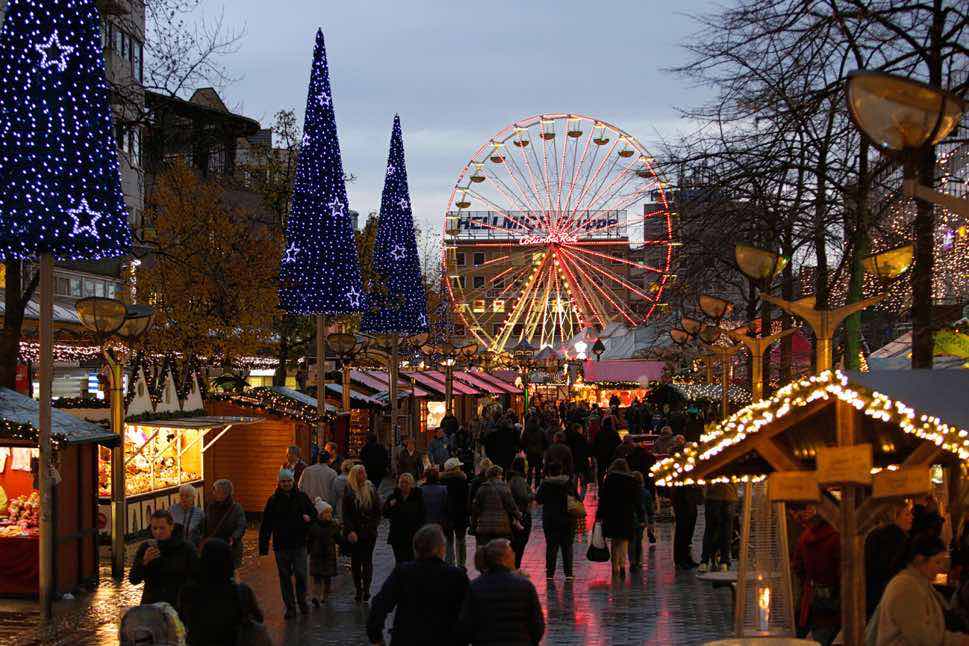 The Christmas Market in Duisburg is accompanied by beautifully and brightly lit trees, illuminated creations and strings of lamps. Some one hundred wooden stalls create a more intimate feel, awaiting visitors with mulled wine and tasty delights. For the more adventurous, a spin on the big wheel or skating rink round up the day.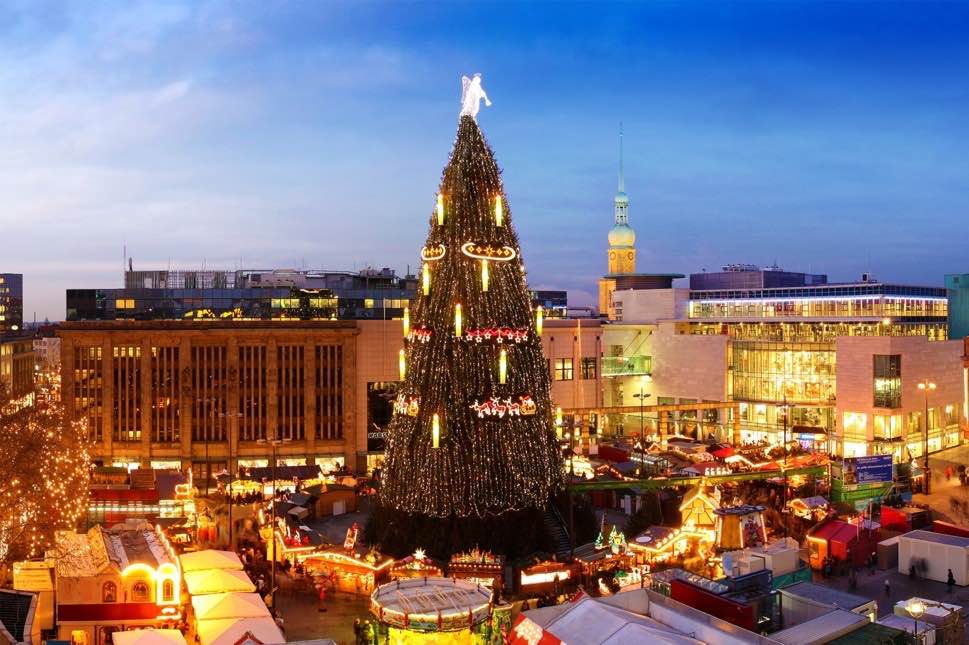 Centred around the Hansaplatz in the heart of the city, the Christmas market in Dortmund boasts the largest Christmas tree in Europe and perhaps the world. This impressive sight is created from 1700 individual spruce trees and is 45 metres high. It is decorated with 48,000 lamps and adorned with a 4 metre tall Angel.