CHRISTMAS MARKET IN DUISBURG
November 16 - December 30 2023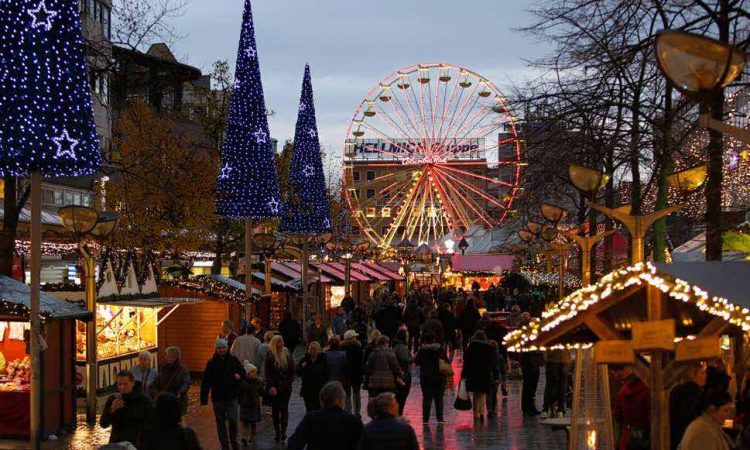 Christmas is all about light. Whether through recreating the star, introducing kitsch colours or building magical installations, the power of light positively influences the senses during the dark weeks of the Advent period.
The Christmas Market, Weihnachtsmarkt, in Duisburg is accompanied by beautiful, brightly lit trees, bright light creations and strings of lamps. One hundred wooden stalls create a somewhat smaller market than some in Ruhr, yet a more intimate feel awaits visitors to the town centre. Everything from mulled wine, Glühwein, to a variety of tasty delights is on offer. 
The big wheel invites both young and old to view the scenes from above while the famous ice skating rink opens a world of fun for more active personalities. And finally, as Christmas draws closer, snow flakes projected on the theatre wall create further inspiring impressions.
By Vincent Green, Jan 2 2022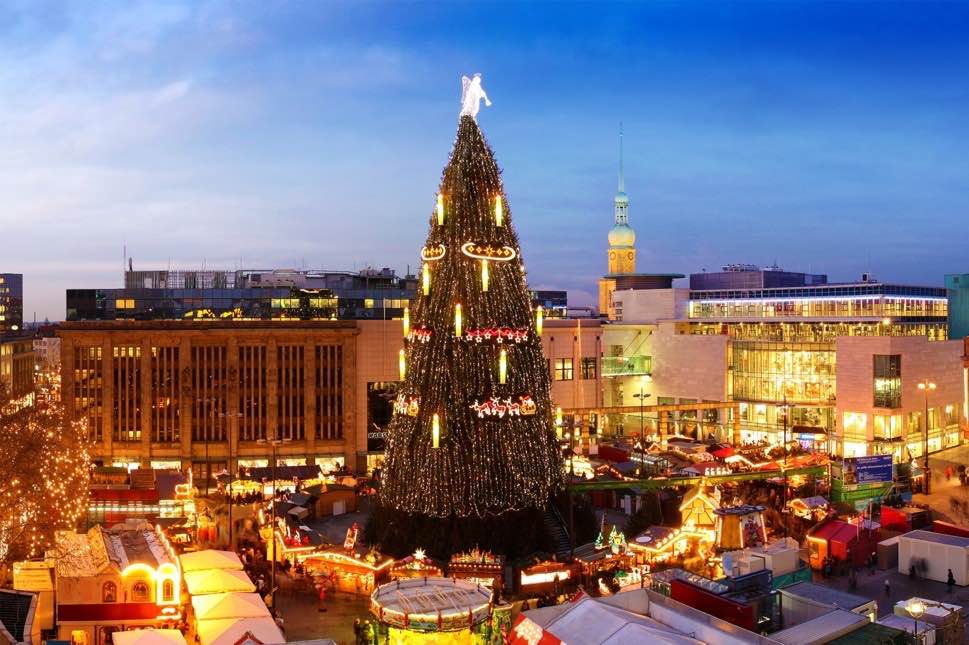 Centred around the Hansaplatz in the heart of the city, the Christmas market in Dortmund boasts the largest Christmas tree in Europe and perhaps the world. This impressive sight is created from 1700 individual spruce trees and is 45 metres high. It is decorated with 48,000 lamps and adorned with a 4 metre tall Angel.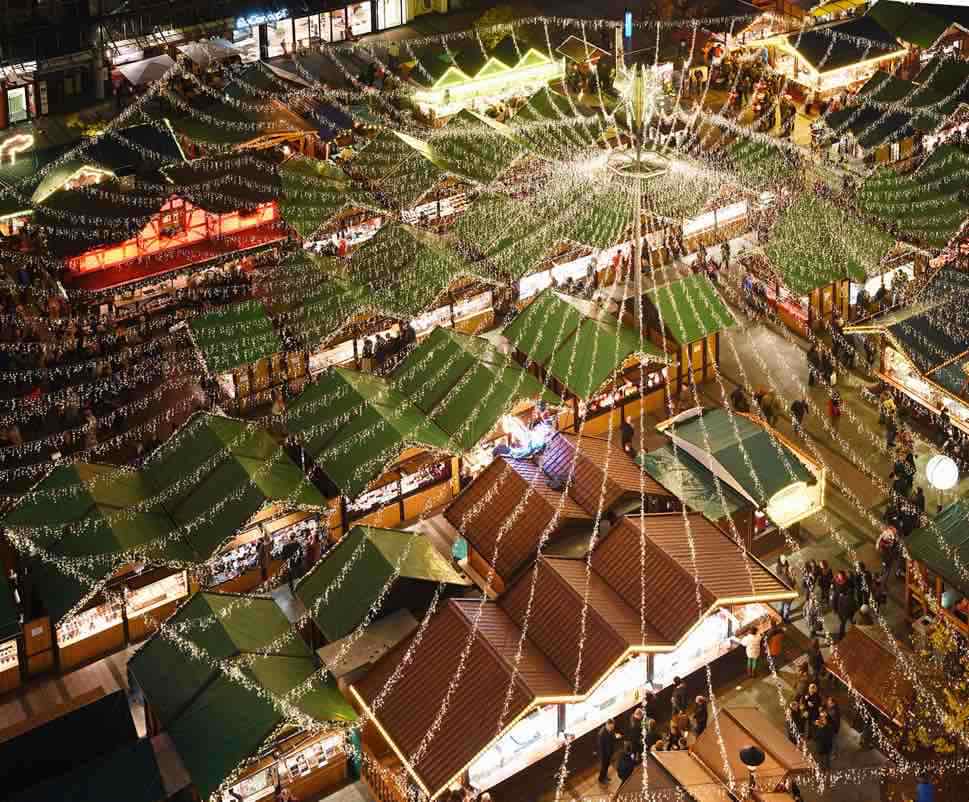 With a different international theme each year, Essen creates one of the most magical experiences in Germany. Over 250 stands are gathered on several squares and streets while the incredible annual bright light installation creates a most romantic atmosphere throughout the inner city pedestrian zone.
From stunning light shows to funfairs, Christmas markets to marathons, jazz to reggae music gigs and long standing festivals, living in the Ruhr offers many great reasons to celebrate. Virtually any excuse creates an opportunity for street activities where a kaleidoscope of events take place every year. Photo Ruhr Tourismus / Eckhard Spengler.