CHRISTMAS MARKET IN DORTMUND
November 16 - December 30 2023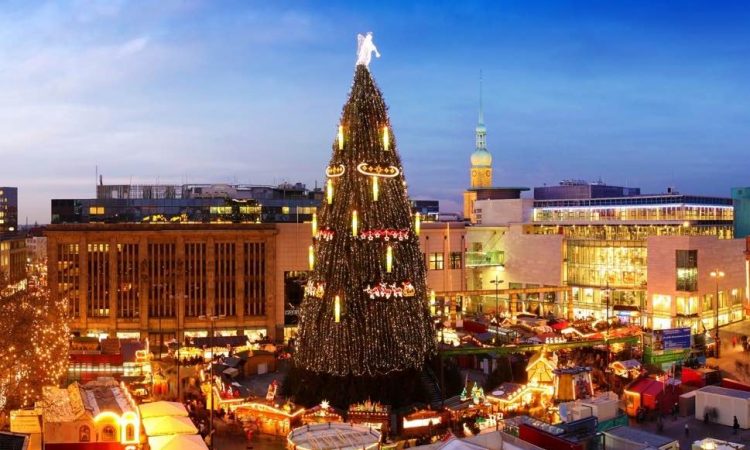 The reputation of the German Christmas market, Weihnachtsmarkt, reaches right across the globe. Located in the fascinating Ruhr region, Dortmund inspires with one of, perhaps the largest Christmas trees in the world.
Created from real trees and placed in the heart of the city on the old market place, Alter Markt, some 48,000 lamps adorn this enormous construction, which is 45 metres high. The angel placed atop is itself 4 metres high and possesses 1,000 lamps of its own. This is one of Germany's great Christmas markets.
Some three hundred stands serve locally brewed mulled wine, Glühwein, in special edition mugs and some tasty traditional German sausages, Wurst. Further booths offer grilled ham, Schinken, roasted almonds, Mandeln, and pancakes, Pfannekuchen.
Handmade Christmas decorations and crafts round off the many distractions on offer. More smaller Christmas markets are dotted around the city, each with their individual atmosphere and flavour.
By Vincent Green, Jan 2 2022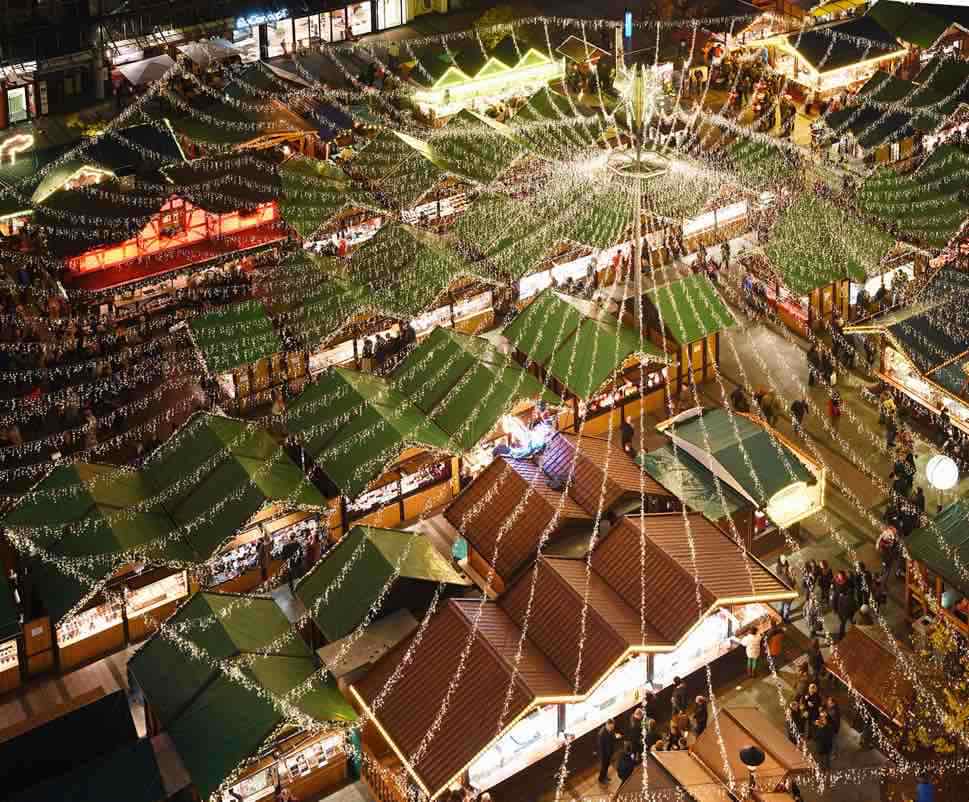 With a different international theme each year, Essen creates one of the most magical experiences in Germany. Over 250 stands are gathered on several squares and streets while the incredible annual bright light installation creates a most romantic atmosphere throughout the inner city pedestrian zone.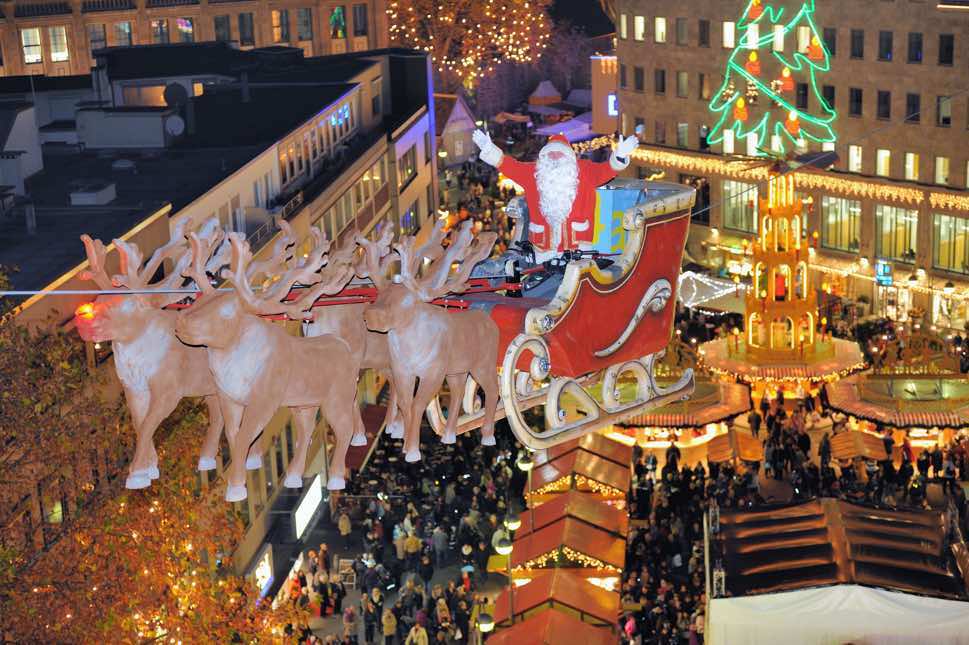 One of the best Christmas markets in Germany's Ruhr Metropolis is in Bochum. The medieval market square around the Pauluskirche with its crafts stands and various delights is just one reason that hundreds of thousands of visitors return year after year. Another is the region's one and only Flying Santa!
Staying in touch and getting together with others living in a similar situation can be important. Expat groups in social media are highly valuable sources for connecting. Socialising in the Ruhr Metropolis can include events, international clubs or heading for a popular spot to meet international residents.