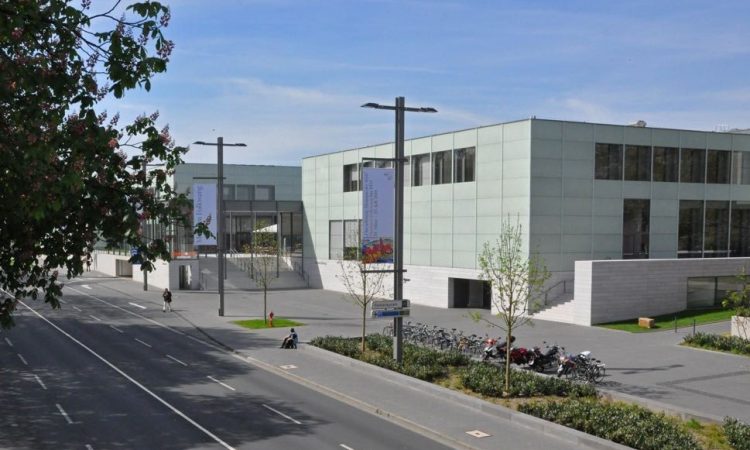 The collections of Museum Folkwang are as varied as they are vast. With its first focus of around 600 paintings, sculptures and objects, the museum offers visitors an impressively complete overview of 19th century German and French painting and sculpture. Its focal points are German Romanticism in the form of late classicist 'heroic' landscapes and French landscape painting, Neo-Impressionism and Pointillism.
Unique works by van Gogh, Cezanne, Gauguin and Matisse, forerunners of modernism, led to German Expressionism and the various movements of 20th century art such as Cubism, Abstraction and Concrete Art, Abstract Expressionism, Informal Art and New Figuration.
The collection of contemporary art as well as art from the second half of the 20th century includes major works by the Americans Mark Rothko, Newmann, Pollock, Reinhardt, Kline, Louis and Stella. Admire also works by Soulages, Vedova, Klein and Fontana as well as by Richter and Palermo.
Photography
The photographic collection holds more than 60,000 photographs, the vast majority vintage prints, from the 19th to the 21st centuries by about 1,300 photographers. It concentrates on the periods of the 1920's and 30's, the 1950's and 60's and the present. The 19th century is, however, also well represented by excellent works. The collection includes art, documentary and reportage photography; thematically it focuses on man and architecture.
Graphic arts and posters
The graphic arts collection contains about 12,000 sheets from the 19th and 20th centuries, a quarter of which are drawings or aquarelles.
The collection of posters is unique in Germany and has one of the largest specialised collections in the world, with well over 340,000 posters from politics, the economy and culture. They range from the earliest posters to those of today. Its topical focus is a documentation of the development of German posters in a European context.
By Museum Folkwang, edited VG, Sep 13 2020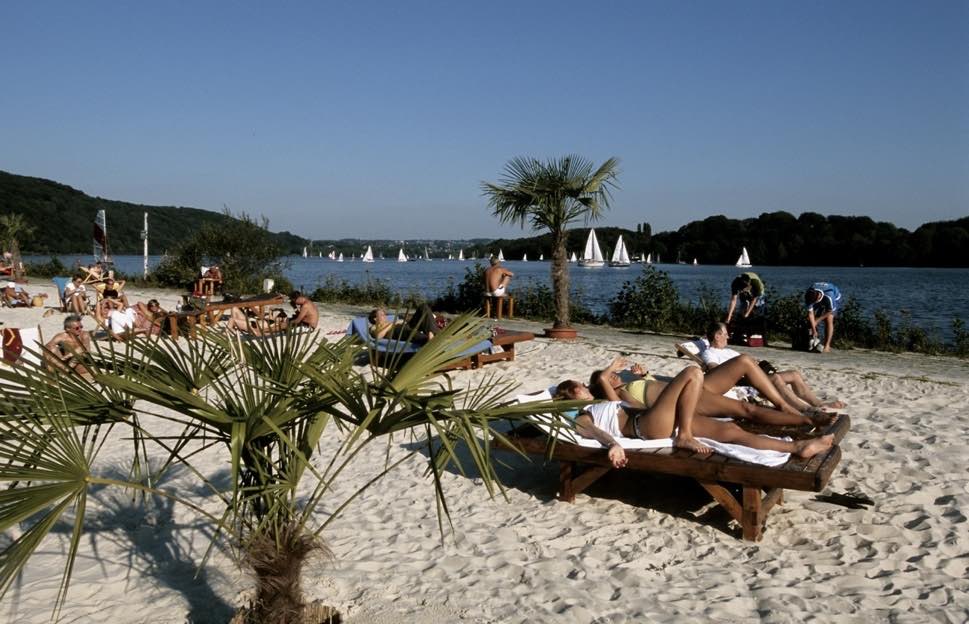 It may come as a surprise of newly arrived expats that beaches can be found in the Ruhr Metropolis. Fine sand and shingle are ideal for walking, playing, relaxing and picnicking. People flock to enjoy spaces beside the rivers and lakes, especially on warm and sunny summer days. Photo © Ralph Lueger.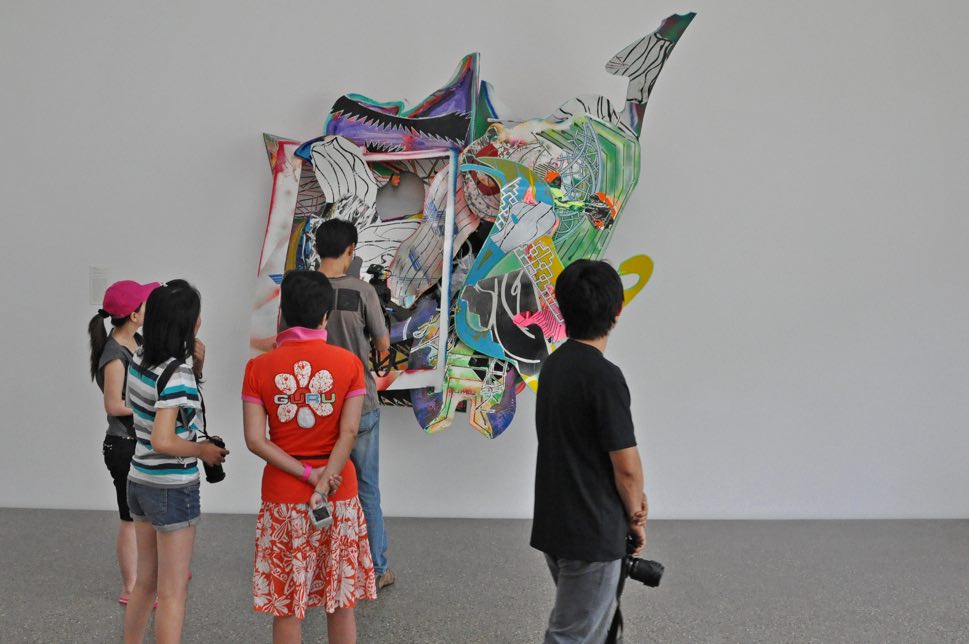 Art venues and museums across the Ruhr Metropolis regularly present selections of their own fine pieces in well arranged exhibitions. Regular exhibits of fascinating or rare artworks on loan from across the globe attract large numbers of enthusiasts too. Photo © Jochen Schlutius.
Germans, on the whole, love and respect pets and are especially friendly to dogs. Keeping a pet on a leash is a must in most areas of the Ruhr Metropolis. Surprisingly for some expats, dogs are also permitted on public transport and inside restaurants unless otherwise stated.