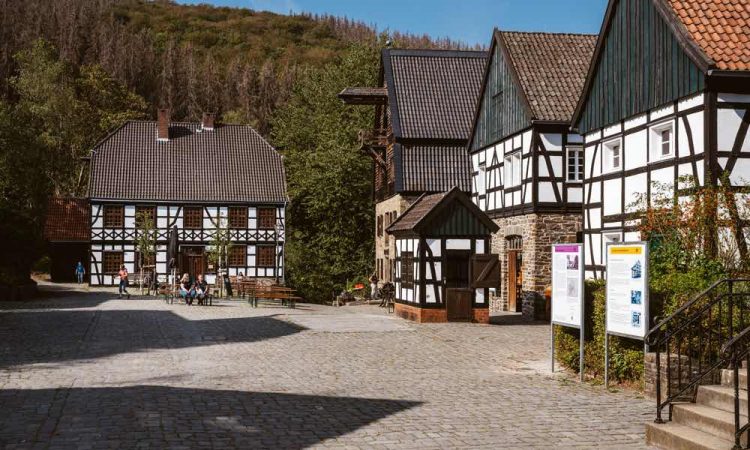 Surprisingly to most, including many local residents themselves, the Ruhr Metropolis possesses vast swathes of rich, green and lush countryside. The east of the region offers stunning areas of hilly, almost mountainous terrain where the river Ruhr weaves its way westwards towards Duisburg. The west reveals lowlands reaching out to the flatter plains of the bed of the river Rhine.
The north is also an area of wide open spaces accessible to people wishing to experience nature and to the south, the landscape is defined once again by the upheavals of geological shifts and influence of water. Nature reserves, vast recreational areas, quiet hideaways as well as numerous parks and open urban spaces can all be experienced in the Ruhr region.
According to the Ruhr Regional Association, Regionalverband Ruhr, a full sixty percent of the region's area is not urbanised. First impressions deceive. The countryside has historically been defined by coal and water, both important ingredients of the industrial revolution in Germany. Yet they too are part of the mix that still today give residents in the area their beautiful rural back garden to enjoy.
By Philipp Schiwek, edited Vincent Green, Jul 27 2021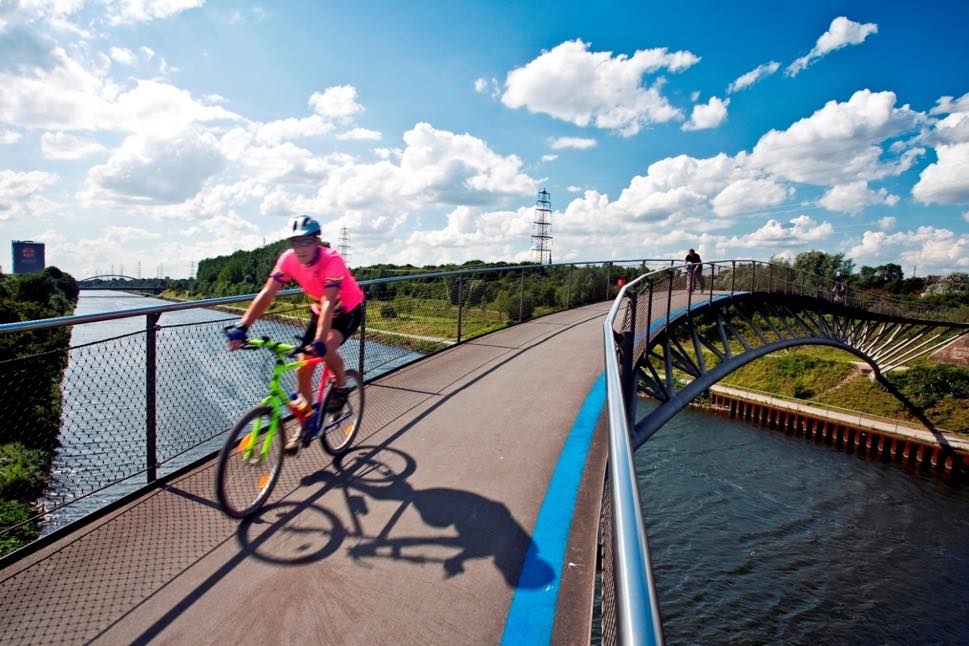 Cycling in the Ruhr Metropolis can be enjoyable and most rewarding. Bike paths criss cross the whole of the region and weave their way across most urban areas. Hop on a bicycle to discover quieter city districts or nearby villages. Try riding along the banks of local rivers, in wilder natural spaces or the open meadows of outlying regions.
The public transport system in Ruhr is extensive, safe and normally efficient. A dense network of trams, Strassenbahn, above and below ground as well as buses serve the cities and suburbs. Links via the local and S-Bahn train systems interconnect many neighbouring communities.