CLOSE COUNTRYSIDE TO THE RUHR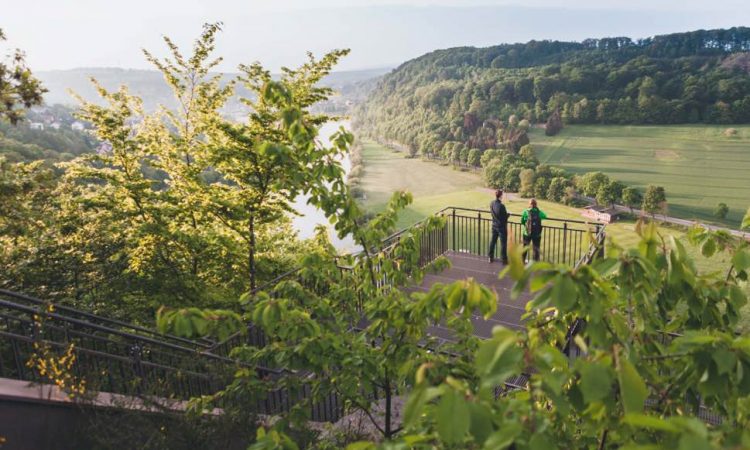 The state of NRW reveals extremely varied and unique areas of stunning beauty or magnificent charm waiting to be discovered. Typical, diverse European vegetation can be experienced in the countryside near to the Ruhr Metropolis. The result of a mild continental climate, some areas belong to the most beautiful landscapes in Germany.
Teutoburger Wald
The forests of Teutoburg are steeped in history and famed for one of the most important defeats of the Romans. It is worthy of a visit for the beauty of densely forested low hills and pretty vistas. Numerous cycling and hiking trails can be found in the area which is also home to healthy spas, due to the healing properties of brine. The monument on the Hermannshöhen is impressive, as is the Weser Skywalk.
Rhine Valley
Following the Rhine Gorge the rock of the figure of the legendary Loreley can be found. The Loreley is the region's landmark and many tales have been told about her. Further north, the region is famous for its charming gentle river flood plains, hills and moorlands. Large meadows surrounded by hedges and trees, the landscapes of the riversides and the bordering alluvial forests are highly inviting.
Münsterland
To the North of Dusseldorf a vast area spreads between The Netherlands, Niederrhein, Ostwestfalen-Lippe, Osnabrück Land, Emsland and Lower Saxony. The landscape is dotted with many conservation areas and characterised by agricultural use. The area in and around Münster is famed for its extensive network of paths for cycling. Examples of the famous breed of horses can be seen everywhere.
By Vincent Green, Jul 25 2021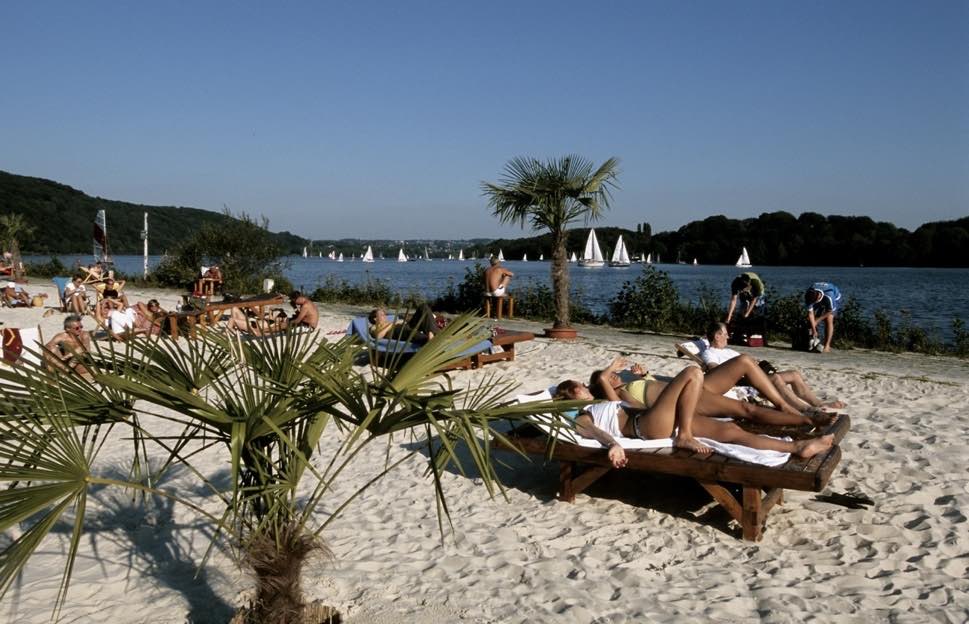 It may come as a surprise of newly arrived expats that beaches can be found in the Ruhr Metropolis. Fine sand and shingle are ideal for walking, playing, relaxing and picnicking. People flock to enjoy spaces beside the rivers and lakes, especially on warm and sunny summer days. Photo © Ralph Lueger.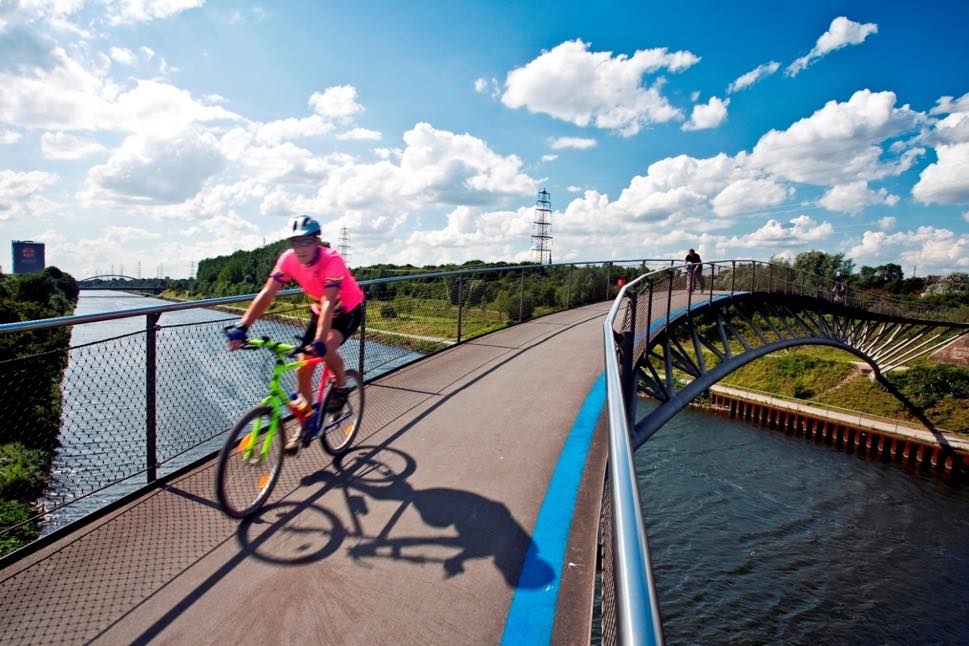 Cycling in the Ruhr Metropolis can be enjoyable and most rewarding. Bike paths criss cross the whole of the region and weave their way across most urban areas. Hop on a bicycle to discover quieter city districts or nearby villages. Try riding along the banks of local rivers, in wilder natural spaces or the open meadows of outlying regions.
Staying in touch and getting together with others living in a similar situation can be important. Expat groups in social media are highly valuable sources for connecting. Socialising in the Ruhr Metropolis can include events, international clubs or heading for a popular spot to meet international residents.