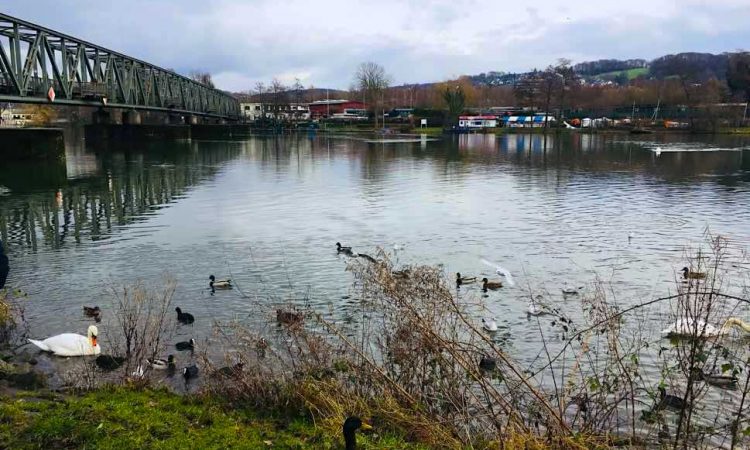 Walking is very popular with millions of healthy, nature-loving Germans. Not only do they like keep their body fit but also experience the beauty of the landscape with all their senses. Those wishing to take a short relaxing walk do not necessarily have to travel far. Beautiful, vast and verdant oases await within many urban areas of the Ruhr Metropolis.
Expats who love to walk can find many interesting trails to indulge their passion. For instance, the Rombergpark. This landscaped recreational and botanic garden in the south of Dortmund is always worth a visit. Large admirable conservatories inspire with exotic plant species from diverse tropical countries.
 Natural protection areas, Naturschutzgebiete, invite visitors to gaze at nature's untouched environment and to observe rare species of birds, amphibians or dragonflies in their natural habitat. However, please bear in mind that in nature reserves it is normally not permitted to leave the signposted paths, light a campfire or grill, nor do anything that could disturb and interfere with the local flora and fauna.
By Tanja Kanthak, edited VG, Apr 12 2021
Germans, on the whole, love and respect pets and are friendly towards dogs. Dogs are permitted on public transport and inside restaurants but keeping a pet on a leash is a must. Dog ownership in the Ruhr Metropolis is highly regulated, while the national is populace is, in general, very dog friendly.
Beautiful parks in the Ruhr Metropolis entice with delightful scenery. Take a pleasant stroll, have a picnic or merely relax. Examples include the Stadtpark Bochum, Rombergpark Dortmund, Immanuel Kant Park Duisburg, Grugapark Essen, Berger Park Gelsenkirchen and Kaisergarten Oberhausen.