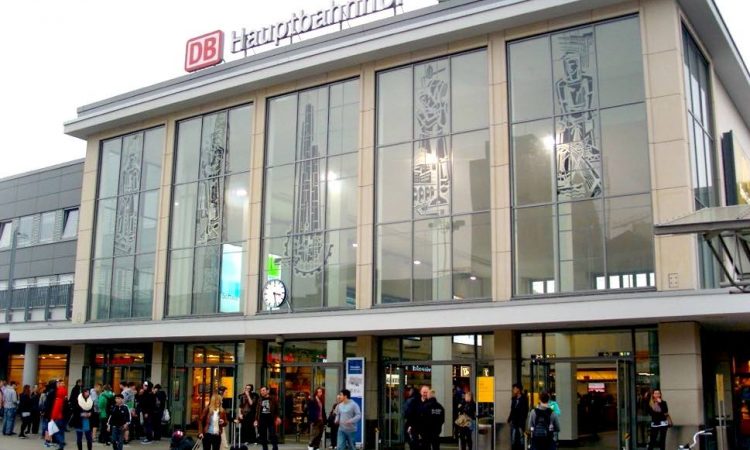 The massive major rail operator Deutsche Bahn remains strong in Germany. Tracks and rolling stock are state owned, in spite of deregulation. Over the years, the company has created their high speed rail network known as the ICE. They are comfortable, fast and normally more punctual than other trains in Germany. Some Eurocity and Intercity services plus a few international railways complement the national service.
North-south trains run through the Ruhr Metropolis on their way past Hamm and Dortmund, onward to Düsseldorf, Cologne, Bonn and beyond. Many also travel via nearby Wuppertal.
Local trains, Regionalbahn, pack passengers like sardines during morning and evening rush hours in all directions to various destinations. Most tickets in the regional travel association, Verkehrsverband Rhein Ruhr, VRR, regions are valid on these trains. Heading south brings passengers into the neighbouring association, Verkehrsverbund Rhein-Sieg, with unfortunate consequences concerning tickets. 
Passengers and local media frequently complain about quality and punctuality standards of local trains. The assumption is the company focusses on their more lucrative routes. Smaller private competitors on a few routes tend to be more popular and reliable.
Düsseldorf International airport is a twenty minute journey away from the central railway station in Essen plus the suspended rail transfer from the airport's high speed station.
Regular travellers can benefit from reduced fares when they hold an annual loyalty card. Otherwise prices vary according to advanced booking and level of demand.
By Vincent Green, Jul 12 2021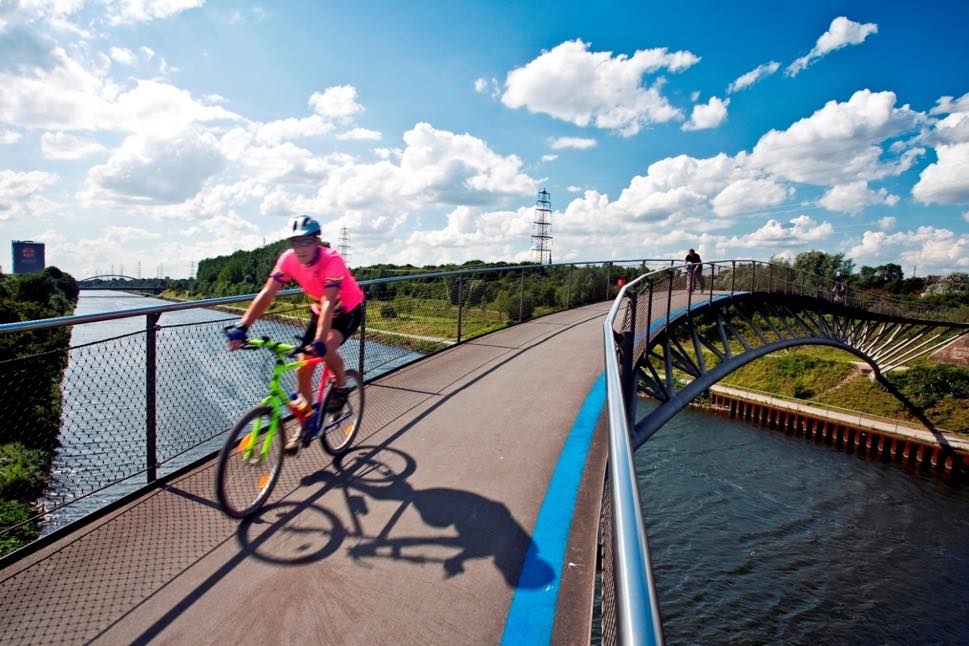 Cycling in the Ruhr Metropolis can be enjoyable and most rewarding. Bike paths criss cross the whole of the region and weave their way across most urban areas. Hop on a bicycle to discover quieter city districts or nearby villages. Try riding along the banks of local rivers, in wilder natural spaces or the open meadows of outlying regions.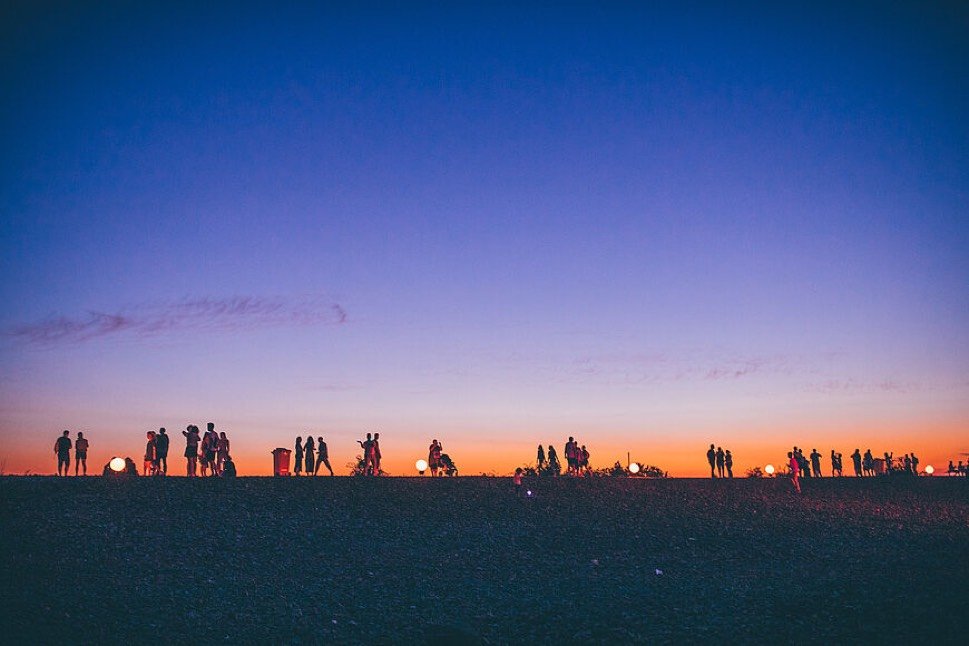 Larger events that affect street life or draw larger crowds in the Ruhr Metropolis are presented in the Events Overview. These include funfairs, marathons, street fairs, music festivals and Christmas markets. Activities such as the Ruhrtriennale, Park Lights, Extra Shift and Ruhr Reggae Summer are exemplary. Photo © Ravi Sejk.
It may come as a surprise to newly arrived expats that beaches can be found in the Ruhr Metropolis. Fine sand and shingle are ideal for walking, playing, relaxing and picnicking. People flock to enjoy various spaces beside the rivers and lakes, especially on warm and sunny summer days. Photo © Ralph Lueger.