JOBS IN The RUHR METROPOLIS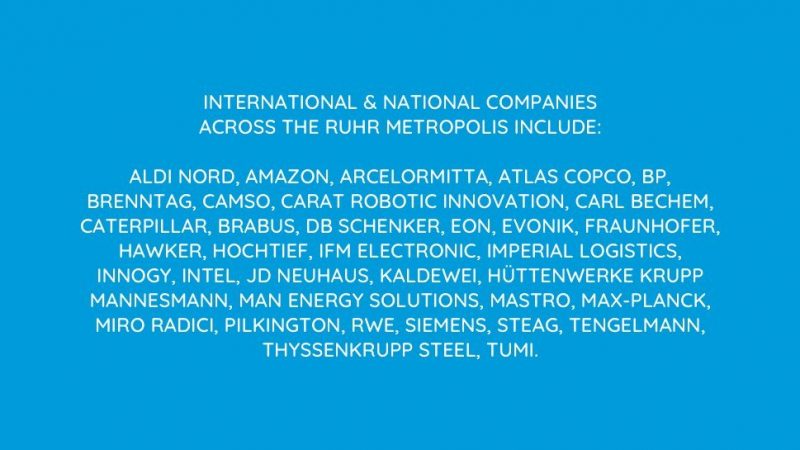 Many jobs in the Ruhr reflect the fact that the region has traditionally had a focus on heavy industry which has been automating processes. Others are created in a wide variety of modern technologies. The economy is in flux and many local businesses are able to develop well.
The region's function as the powerhouse of North Rhine Westphalia adds potential as does the vast marketplace provided by eighteen million residents. NRW possesses the largest state's population in Germany. High levels of exports also drive the regional economy.
A well educated workforce travels more extensively, becomes more proficient in many foreign languages and acquires qualifications that are internationally recognisable.
Opportunities can be found in many fields of business. Yet many of those companies that cite a lack of qualified personnel still often refuse to employ staff that are unable to communicate proficiently in German. The consequences of demographics continue to have a negative impact on the workforce and shortages will continue to increase.
Companies located locally
Large corporations and businesses in the Ruhr Metropolis include Aldi Nord, Amazon, ArcelorMitta, Atlas Copco, BP, Brenntag, Camso, Carat Robotic Innovation, Carl Bechem, Caterpillar, Brabus, DB Schenker, EON, Evonik, Fraunhofer, Hawker, Hochtief, IFM Electronic, Imperial Logistics, Innogy, Intel, JD Neuhaus, Kaldewei, Hüttenwerke Krupp Mannesmann, MAN Energy Solutions, Mastro, Max-Planck, Miro Radici, Pilkington, RWE, Siemens, STEAG, Tengelmann, ThyssenKrupp Steel, Tumi. Many employ English speakers.
Several online job offer sites are available such as StepStone, Monster, Jobs in Düsseldorf, and your local employment agency, Agentur für Arbeit.
By Vincent Green, Jul 8 2021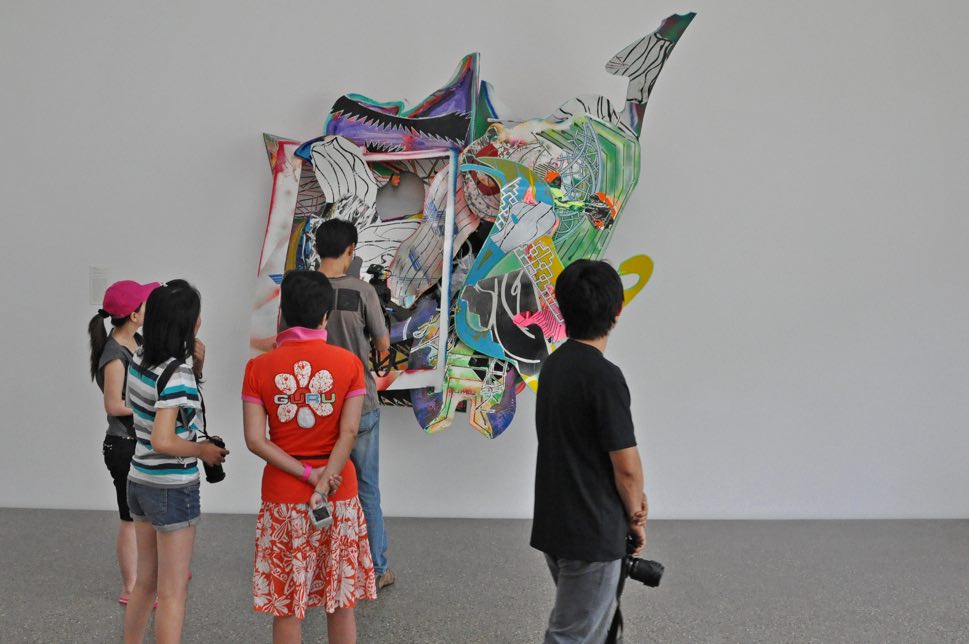 Art venues and museums across the Ruhr Metropolis regularly present selections of their own fine pieces in well arranged exhibitions. Regular exhibits of fascinating or rare artworks on loan from across the globe attract large numbers of enthusiasts too. Photo © Jochen Schlutius.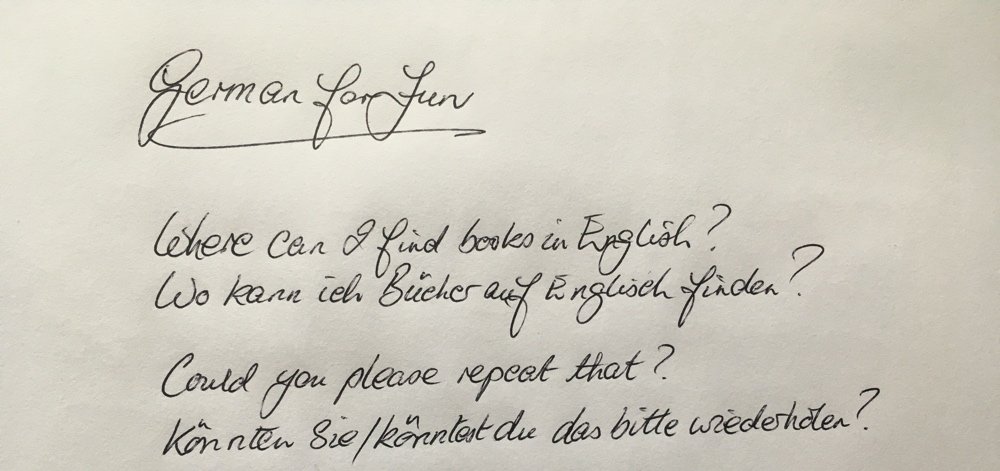 We stand in a foreign culture finding ourselves pointing, gesticulating and hoping to be understood. Many Germans speak at least some English. However, some expats relocating to the Ruhr Metropolis may wish to carry a few basic but helpful words with them for use in awkward moments.
Anyone who has experienced the hospitality offered by this society knows that the country and its folk have changed enormously over recent years. The Ruhr Metropolis is, on the whole, peaceful and its citizens are mostly generous and contented.