BANKS IN THE RUHR METROPOLIS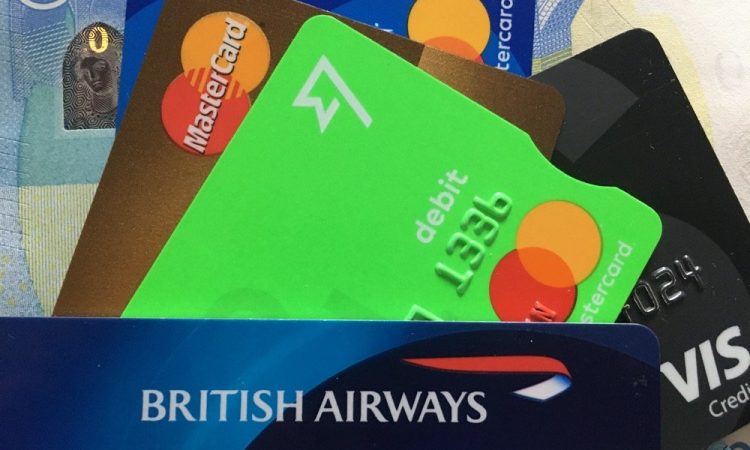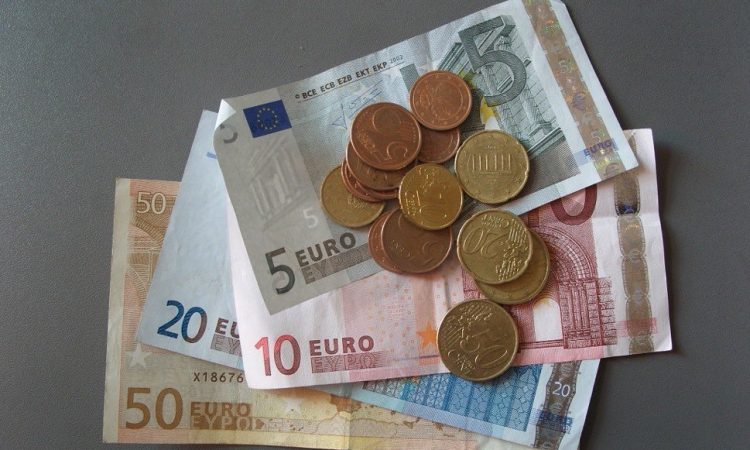 Banking in Germany is similar to that of many countries. Big players with branches scattered across urban spaces, infrequent mergers, and online options. The largest retail banks are Deutsche Bank, Commerzbank and the Sparkasse savings bank group. Another option for regular banking is the Postbank. Renowned private bankers such as Merck Finck in Essen, HSBC Trinkaus & Burghardt in Düsseldorf or Oppenheim in Köln can be also found.
Those wishing for a personal touch in the Ruhr Metropolis could turn to a local branch and speak to a friendly human being at National Bank, for instance. Beyond banking, the savings banks such as Sparkasse have a mandate to support the local community through diverse activities. Many online only versions of bank accounts are available in the marketplace with internet banking mostly in German.
The Euro Zone
One of the greatest advantages of opening a bank account in the Euro zone is that movement of funds is treated as local regardless of whether from Essen to Dortmund or Paris and Barcelona, for example. The transfer is free of charge to a Euro account, still takes a full day but can be expedited for a small fee.
Free accounts are seldom available while costs for simply fulfilling the need to receive and transfer money are high compared with many other places including the UK.
Many banks also charge fees for cash withdrawals on cards issued by competitors. One strange quirk of the German system is that cash dispensers never offer an option to supply a receipt for the transaction. Ecologically good and medically safe perhaps, yet a surprise for the most correct people on the planet.
Opening an account without being registered in Germany can prove difficult but is possible. Easy online banks have been rising in recent years. N26 is disputed amongst expats while your writer has had excellent cross border experience with Wise. Another is Revolut.
On a more somber note, should the cancellation of lost or stolen cards become necessary the national number 116 116 can be called free of charge.
By Vincent Green / Jun 28 2021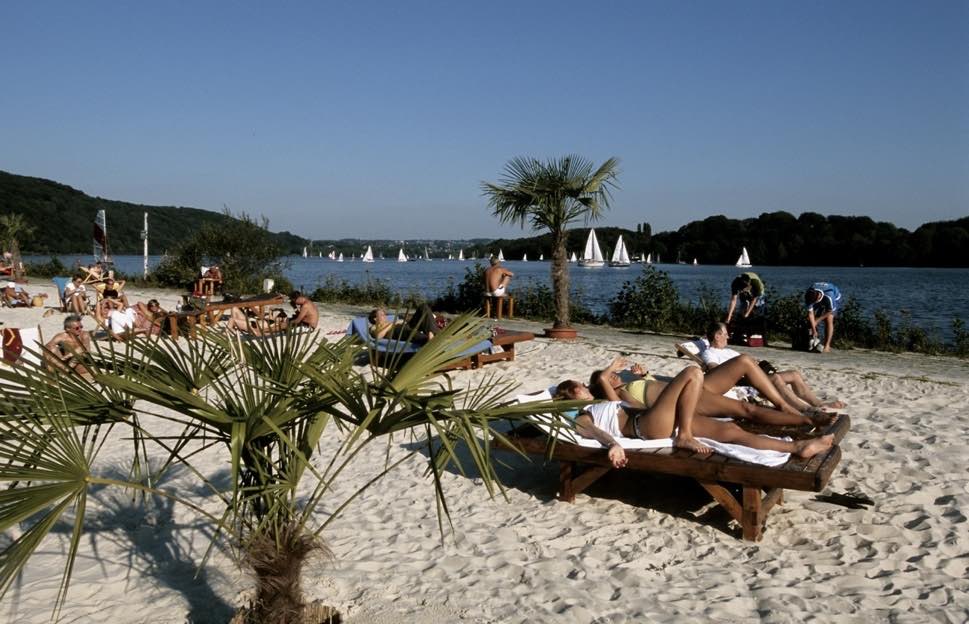 It may come as a surprise of newly arrived expats that beaches can be found in the Ruhr Metropolis. Fine sand and shingle are ideal for walking, playing, relaxing and picnicking. People flock to enjoy spaces beside the rivers and lakes, especially on warm and sunny summer days. Photo © Ralph Lueger.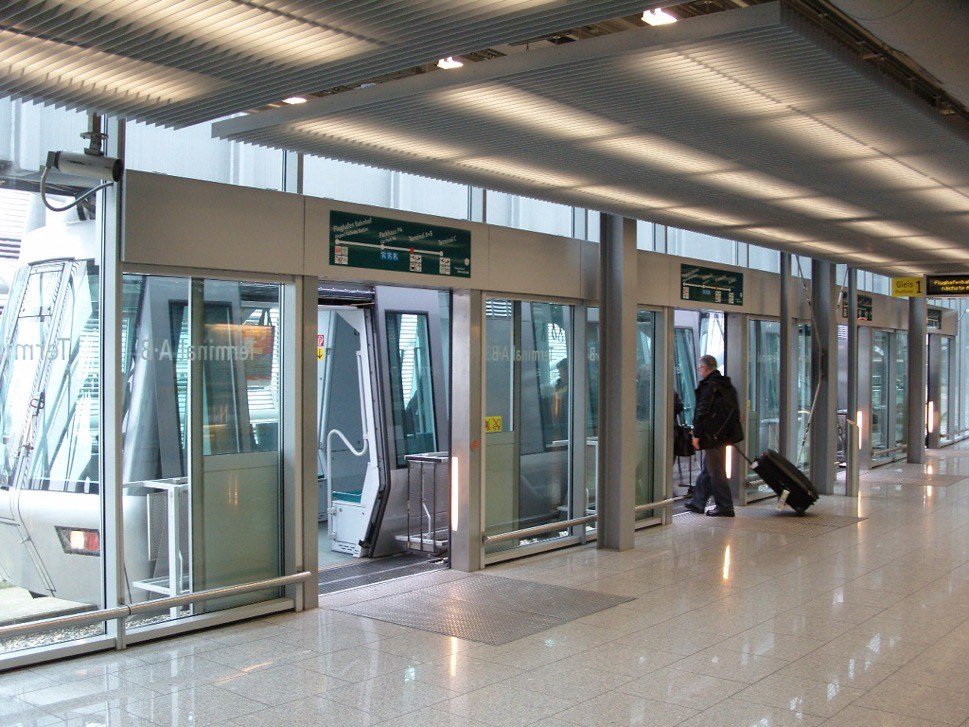 The airport in Düsseldorf is located under thirty kilometres from the centre of Essen. DUS offers the Ruhr Metropolis easy access to many destinations worldwide. Journey times can vary enormously depending on the time of day. Public transport includes ICE or S-Bahn trains to the terminal via a Skytrain connection.
The public transport system in Ruhr is extensive, safe and normally efficient. A dense network of trams, Strassenbahn, above and below ground as well as buses serve the cities and suburbs. Links via the local and S-Bahn train systems interconnect many neighbouring communities.