The Ruhr Metropolis is located in the heart of Germany's western state of North Rhine Westphalia. The region covers such towns and cites as Duisburg, Dortmund, Recklinghausen, Gelsenkirchen, Hagen, Hamm, Essen, Oberhausen, Wesel and many, many more. A surprisingly large percentage of natural beauty offers stunning sights, rolling hills and delightfully quiet countryside too.
The importance of the river Ruhr as a transport route becomes clear both gazing across the water or viewing Europe's largest inland harbour in Duisburg. The most important airport in the region is in nearby Düsseldorf, a short motorway journey from Essen. The second airport is located in Dortmund. Rail tracks criss-cross the region with high speed connections reaching destinations in Germany and several cities in bordering countries. Some five million people live in this exciting and diverse region of Germany.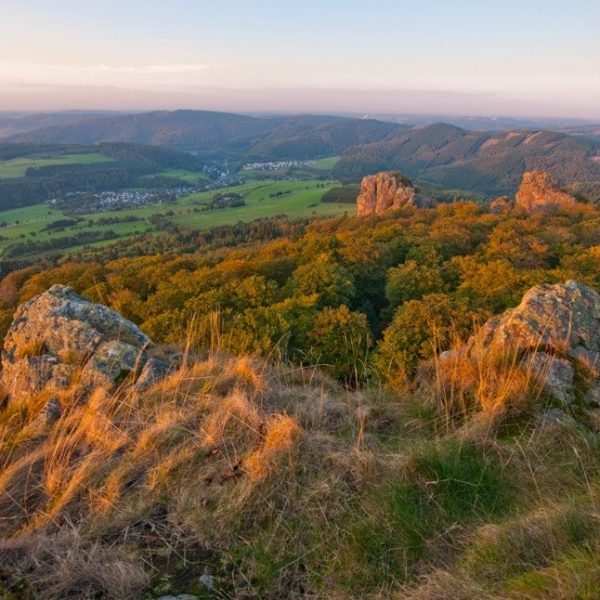 North-Rhine Westphalia has a moderate
climate and is home to typical continental
European vegetation. The annual average
temperature is 5° Celsius and the average
rainfall about 1450 millimetres. Summer
temperatures reach a humid mid thirties.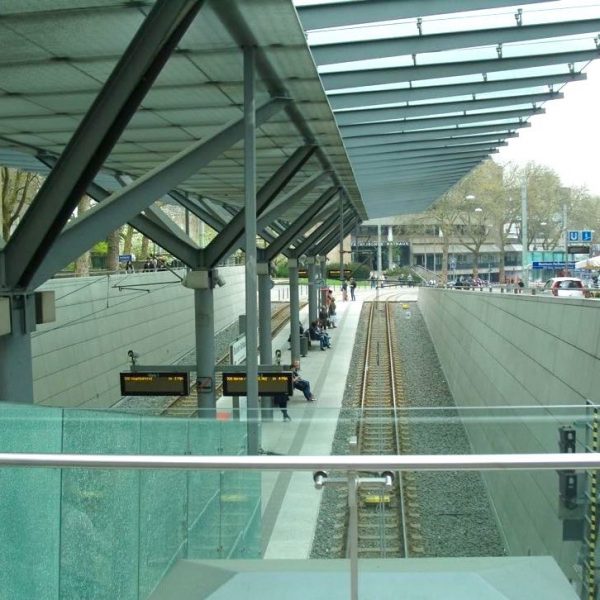 An integrated and widespread network
of subway, trams and busses serve the
residents of the Ruhr. Mostly modern and
clean, they travel frequently through the city
above and below ground as well as
connecting to trains, towns and villages.
Get around,
get to know
the location.