Christmastime Trip
November 9 at 10:00

-

December 30 at 20:00

CET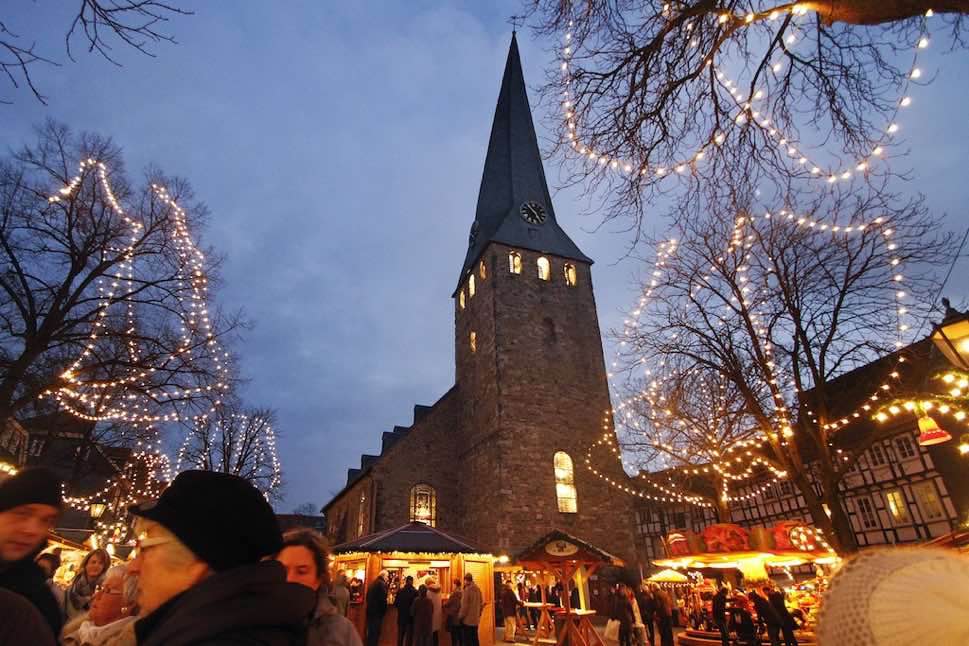 Enjoy Yuletide in the exciting region of the Ruhr Metropolis by spending a few days on a Christmastime trip. Take in the scents of roasted almonds, Mandeln, and mulled wine, Glühwein, at one of the famous Christmas markets this year. Whether cosy and nostalgic or larger and more popular, the choice is vast. Highlights include the world's largest Christmas tree in Dortmund, imaginative illuminations in Essen or a woodland landscape in the centre of town of Oberhausen. Even a flying Santa can be discovered in the city of Bochum.
Experience friendly locals and a warm welcome whilst joining the festivities with joyous folk who speak surprisingly good English. Surely the mulled wine helps break the ice!
Shop too for Christmas presents in the Ruhr region in one of Europe's largest malls, where comparatively low prices are offered on many consumer goods. Consider too, an inspirational visit to the Folkwang Museum or Zeche Zollverein with its Red Dot Design Museum. Or perhaps the Football and Brewery Museums are more to your taste. Enjoy that magical Christmas excursion a mere one hour flight and short onward journey from many of Europe's airports. Photo: © Ruhr Tourismus.