The Ruhr is a sprawling location with endless things to do day and night. Art enthusiasts can view exciting pieces in a vast collection of museums and art venues across the Ruhr Metropolis. Other cultural activities include a treasure trove of events, stage performances, festivals and funfairs offering something for virtually everybody. Exceptional examples international architects include the home to opera in Essen, designed by Finnish Alvar Aalto in the late nineteen fifties.
Explore lush and green countryside, bike the valleys of the Ruhr, Lippe and Emscher rivers or hike rolling hills and forests. Experience one of the busy downtown areas of Essen, Duisburg or Dortmund, for instance, offering a long and varied list of activities.
Expats who adore the festive season can enjoy the terrific festive atmosphere with mulled wine, Glühwein, and tasty tidbits on one of the local traditional German Christmas markets.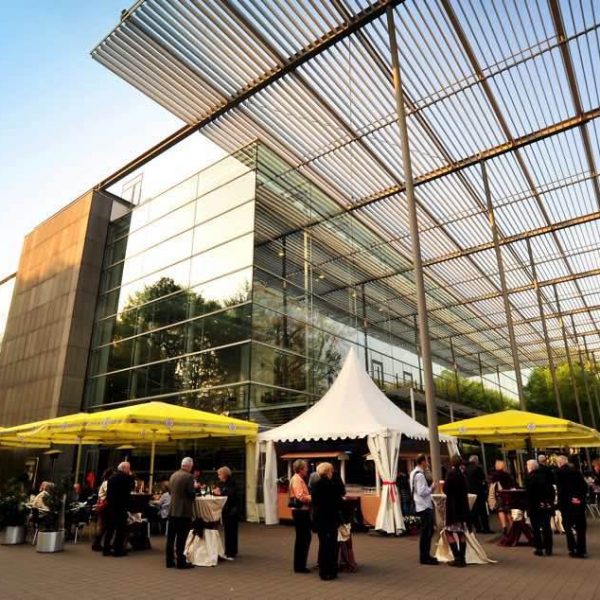 From stunning light shows to funfairs,
Christmas markets to marathons,
jazz to reggae music gigs and
long standing festivals, living in the Ruhr
offers many great reasons to celebrate.
Virtually any excuse creates an opportunity
for street activities where a kaleidoscope
of major events take place every year.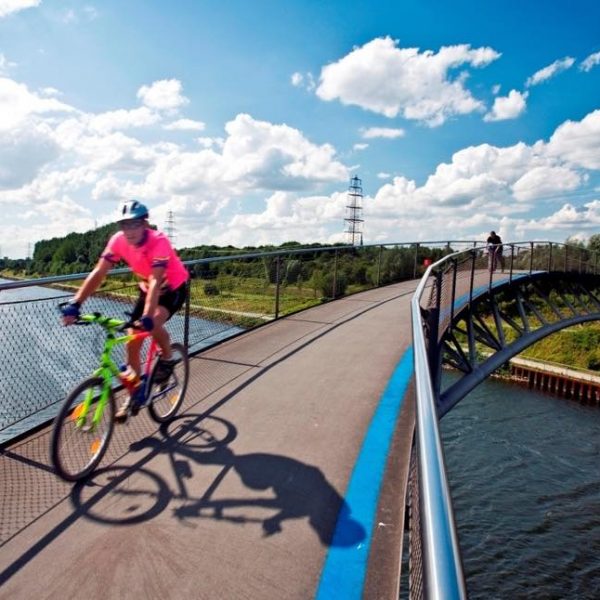 Wonderful recreational and amusement
parks have been created for young and old.
Study creatures of the sea, experience giant
building blocks from childhood or bathe in
the glorious atmosphere of Hollywood, for instance. Or head for beautiful nature
where the whole family can have fun
walking, hiking, cycling, or picnicking.
Choices,
participation,
enjoyment.
Staying in touch and getting together with others living in a similar situation can be important. Expat groups in social media are highly valuable sources for connecting. Socialising in the Ruhr Metropolis can include events, international clubs or heading for a popular spot to meet international residents.